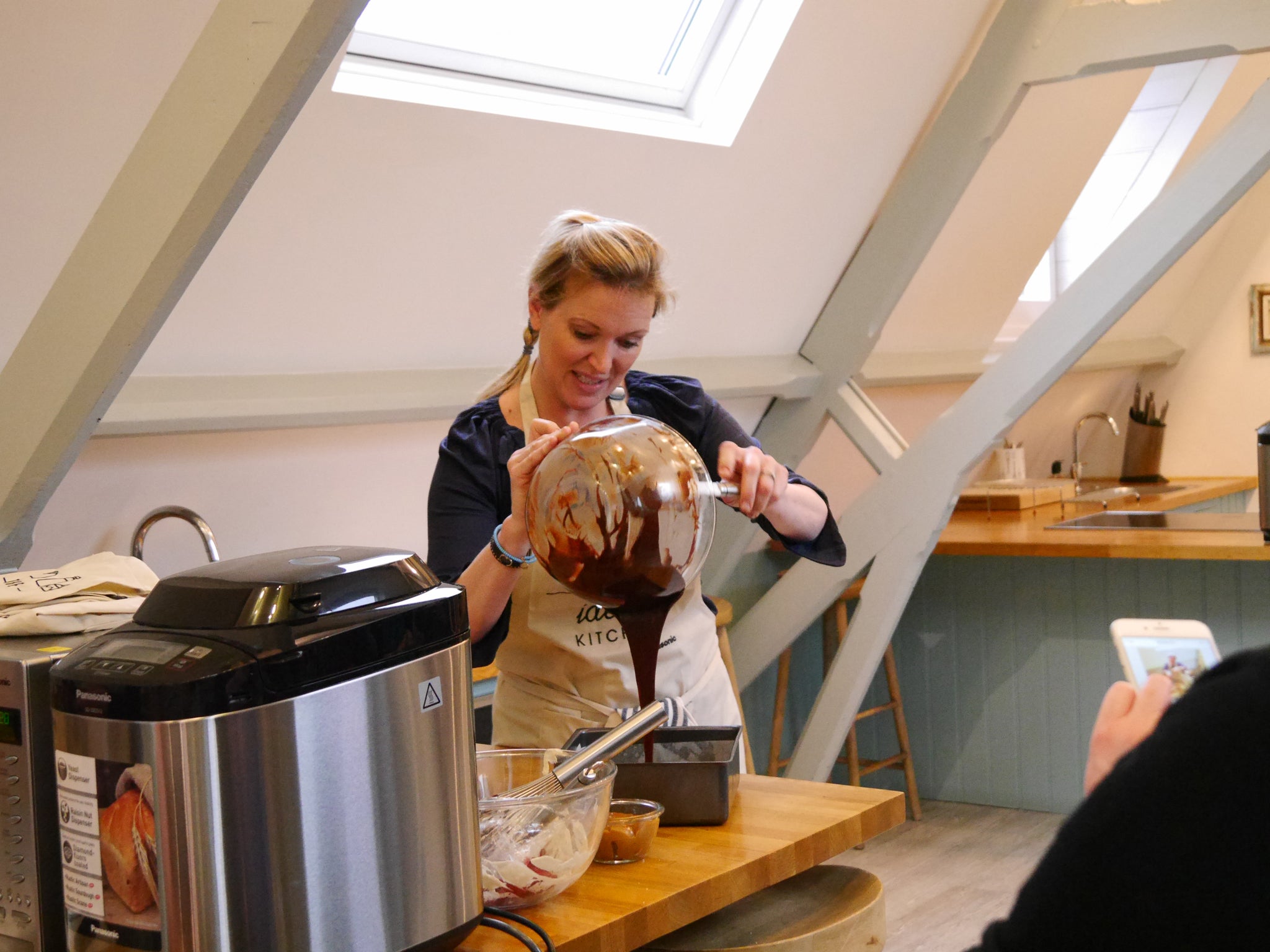 These days bread machines are like a mini bakery in your kitchen. They allow you to produce such a wide range of breads and doughs and even meat loaf, jams and cakes. Tortilla, naan, challah, baguette, sour dough, Danish pastries, dinner rolls, pretzels, croissants, pannetone, cinnamon rolls, hamburger buns, fruit and gluten free breads are all options. Here are some features to consider based on this site:
LOAF SIZE & STORAGE AREA
Baking for one or for many. There are options starting at 1lb up to 3lb loaves. Many machines offer different loaf size option. The mini bread makers on offer are compact and perfect if you are short on storage.
PRE-PROGRAM YOUR BREAD MAKING MACHINE
If you expect to just be producing basic loaves and dough then a simpler (fewer program options) bread maker will work just fine, however if you would like to experiment with the myriad of options mentioned in our intro, then a machine that offers a lot of program options will suit you better.
PRE-PROGRAM
If you have unique loaves you love making, some machines allow you to pre-program favourite (programmable). You would choose specific baking and kneading times, bread size and crust color and set up to 5 of them as favourites.
CRUST CONTROL
Standard on most machines, you can select light, medium and dark crust color. If you like a crispier crust than a convection fan bread machine will create this.
PAUSE CONTROL
This allows you to pause during and at the end of the kneading process. Perfect if you wish to add ingredients, use a spatula to catch anything that might have been missed by the kneading paddle or to add toppings.
VIEWING WINDOW
This allows you to check on the progress of the bread throughout the kneading, rising and baking process. Some brands that do not have a viewing window suggest that this allows a more even cooking of the loaf.
DELAY TIMER
Perfect for busy lives. Certain brands offer delay timers up to 24 hours in advance. Perfect for waking up to fresh bread and coming home to pizza dough to roll out and pop in the oven.
MACHINE POWER
If you are planning on making heavy, whole grain breads then a machine with a higher power could handle this more effectively.
KEEP WARM SETTING
At the end of the baking cycle, the keep warm setting will keep your loaf warm for another hour. This is great if you are sleeping in, home late from work or just want to take your time before sitting down to eat.
FRUIT & NUT DISPENSER
Love fruit bread? Then consider getting a machine with an automatic fruit & nut dispenser. This will add the fruit to the dough towards the end of the kneading process which means it will not be dried or broken up.
VERTICAL OR HORIZONTAL LOAVES
Oblong, horizontal, square shaped. This will not matter to some, but other people prefer the look of a traditional style loaf. Will the shape work for your needs i.e. fit in to your toaster, make the sandwich shape you like.
RAPID OR FAST BAKE
Handy when you are short on time. Most rapid bake cycles will reduce the standard baking time by around an hour.
POWER INTERRUPTION
If you accidentally unplug your machine or there is a power cut, this device allows the baking process to resume if the power is restored. The length of time will vary up to 10 minutes.
LENGTH OF WARRANTY
A warranty can be viewed a reflection of the manufacturers trust in their own product. We recommend a minimum 1 year warranty.
FINAL TIPS
The manual should provide thorough information about the cycle times. You will learn how long a standard loaf takes to produce and how long the pre-heat cycle takes.